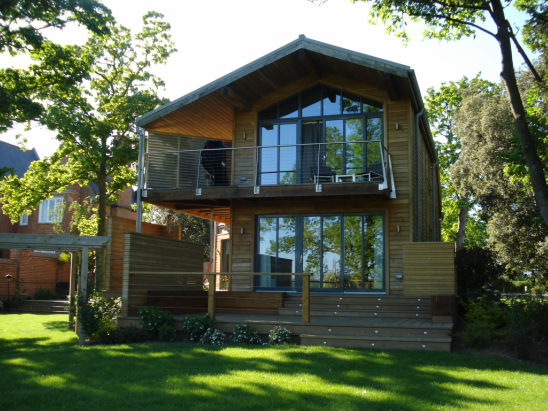 Green-oak framed low-energy house on a site protected by an area Tree Preservation Order, completed in 2011.
My practice is Nottingham-based and specialises in designing low-energy houses and extensions, though I have also worked on many small non-domestic projects. I aim to design uncomplicated but uplifting buildings, beautifully detailed and finished to a high standard. If you would like to discuss your project, please contact me to arrange a free site-visit and consultation.
I practise architecture alone which means I completely control the quality of the design and specification information I produce. It also means that I do not need to charge VAT, so my fees are usually very competitive. I design lovely buildings and do what I say I'm going to. If you value a pragmatic, no-nonsense approach, call me.
telephone: 0115 9289805 mobile: 07968 651622
email:
chris@chrisfrancisarchitect.co.uk
---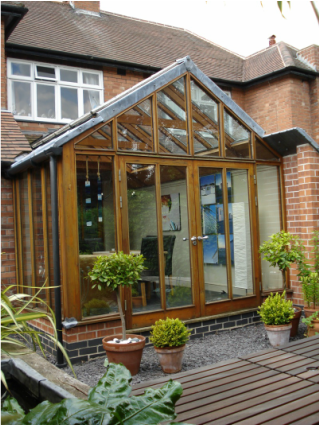 Self-build conservatory on a 1930s house, completed 2001
I tailor my services to suit your project. You might want just some technical advice, a design and planning application or a feasibility study, in which case I am happy to help. Alternatively, I can provide a full architectural and project management service: design, specify, invite tenders, advise on builders, administer a building contract, inspect and value the work and guide you right through the project to completion. Whatever my role, my work will add value to your project far in excess of any fee.

I will guide you professionally through red tape, technical specification and contractual responsibilities, avoiding pitfalls so that we can concentrate on building a dream rather than a nightmare.

With over twenty years' experience of designing and building projects in Nottinghamshire, I have a diverse network of construction trade and professional contacts who can tackle most challenges.


---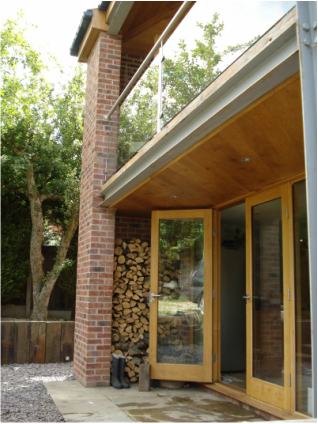 Kitchen and bedroom extension to farmhouse, completed 2008

I design buildings which exceed clients' expectations whilst responding to all the functional requirements of their brief. My designs subtly blend modern and traditional influences, combined to create understated, comfortable, human-scale spaces where 'architecture' plays a supporting role.

I try to keep the method of construction appropriately simple but, where the brief has demanded, I have built green oak, glulam and steel frames, though traditional brick, block and timber remain the cost-effective materials I use most frequently. The choice of materials is guided by the client and the site. Please browse through my projects to get a flavour of what I do.




---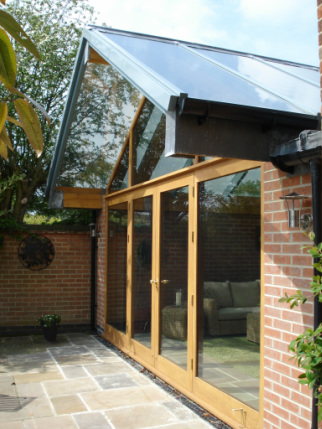 Conservatory to a 1950s house in a conservation area, completed 2011
Planning permission can be a maze to the uninitiated and, indeed, even a seasoned professional can be baffled by some decisions. Whilst no architect can guarantee the outcome of a planning application, I aim to steer my clients along the path of least resistance to achieve their goal. A good design always helps.

Building regulations are changing frequently so that low-energy 'green' buildings are set to become the norm. This can be achieved simply and inexpensively enough without compromising the architecture. I have designed super-insulated houses to 'Passivhaus' standards and overseen the installation of air and ground-source heat-pumps aswell as underfloor heating and whole-house mechanical ventilation with heat recovery.







---